Get Involved
We love cake sales, marathons, mountains and all our lovely supporters who get behind the Ammalife team. Could you help too?
Ammalife is run by volunteers so the more of us there are, the more we can do. We'll work together to identify the best way to use your time and skills to help transform women's lives. Whatever your talents, we can find a way to use them!
Have you always wanted to run that race or climb that mountain? Need a bit more motivation? Let us help you! Get healthy, have fun, surprise yourself and we'll back you all the way. We'll help you publicise your challenge and provide you with an Ammalife Fundraising pack or a Ammalife runners pack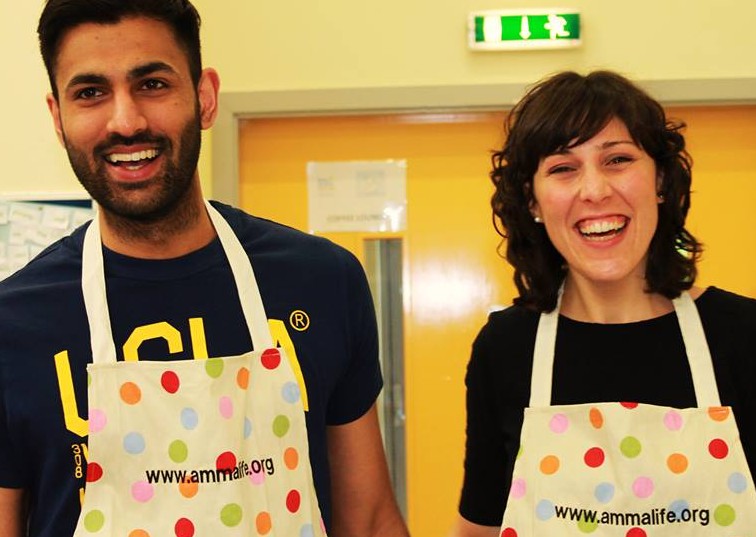 Everybody loves a bake sale or a samosa sale – why not organise one with friends or work colleagues? We know that every penny has the power to save lives so you can make a real difference. And it doesn't have to be cake – why not organise a book sale or a clothes swap or a henna party – you choose. Here's our Ammalife Fundraising pack.
Guess the Weight and Date
When Allison (pictured with newborn William) was pregnant, she wanted to help other mothers-to-be too. She invited family and friends to guess the date and weight on her BTmyDonate fundraising page for Ammalife. It's so easy and a lot of fun for all your friends and family waiting for the new arrival. Set up your own myDonate page here.