Ammalife relies on the donations of our generous supporters to enable us to carry out our vital work. There are many easy ways in which you can donate to us. You can make a single gift or set up a monthly donation through JustGiving. You can give whilst you shop through Easyfundraising.org.uk, and you can also sign up for payroll giving. For more information, see below.
Every contribution is valuable and helps us in our aim to improve maternal healthcare for women in some of the world's poorest countries. Thank you for supporting us and for standing with our sisters around the globe!
£18 could pay  for a specialist blood pressure monitor, which can help healthcare workers detect the early signs of maternal sepsis.
£20 could pay for a stand-alone hand-washing station, that improves basic hygiene practices and stops the spread of infection.
£50 could pay for a group of clinical officers to be trained to recognise the early warning signs of maternal sepsis in order to treat mothers.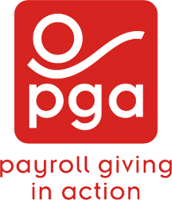 Payroll Giving is a flexible scheme which allows anyone who pays UK income tax to give regularly and on a tax free basis to charity. Payroll Giving donations are deducted before tax so each £1.00 you give will only cost you 80p, and if you're a higher rate tax payer it will only cost you 60p. For example, a donation of £5 per month to Ammalife costs the basic rate tax payer £4.00 – the taxman pays the rest!