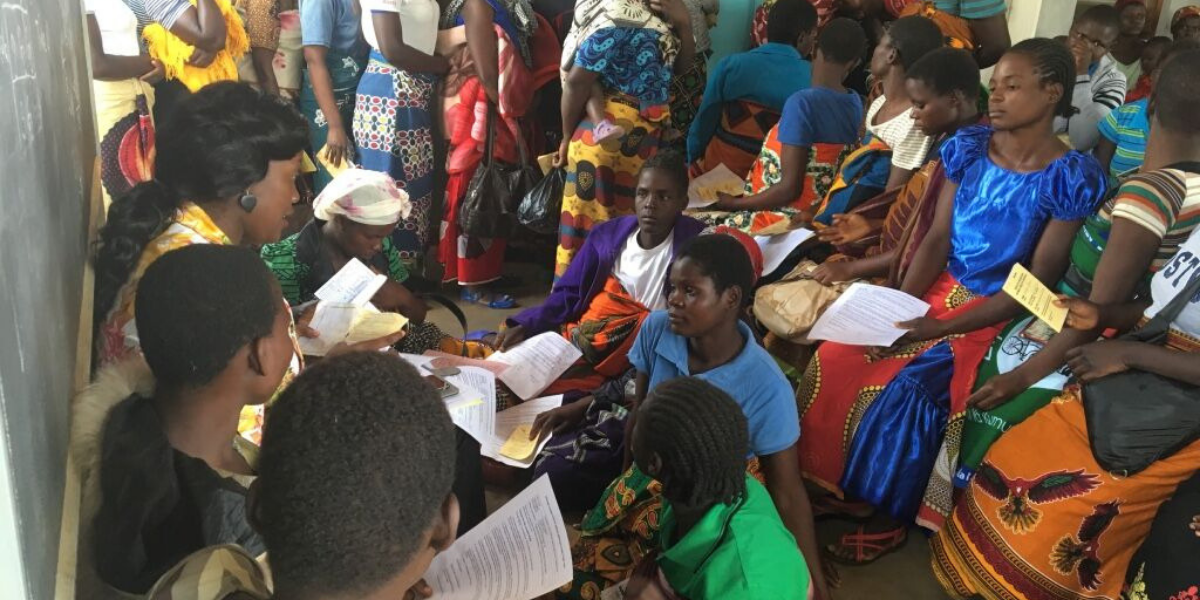 This research, co-funded by Ammalife, explored how women's groups and participatory learning can become a vehicle for change in low-resource settings. Ammalife Change Maker, Amie Wilson, participated in this systematic review and meta-analysis which examined the effectiveness of women's groups in saving not just mothers' but also babies' lives.
Introduction:
In 2011, more than 273,000 mothers died from complications relating to pregnancy and childbirth. Almost 3 million infants didn't survive the first month of life, representing 43% of all deaths in children younger than 5 years. Several interventions have been employed to reduce both maternal and neonatal deaths.
Home visits to mothers and facilitating referrals
Home-based counselling together with community activities to improve newborn care
Implementing women's groups in a four-phase participatory learning and action cycle
Women's groups hope to increase appropriate care-seeking, home prevention, and care practices for mothers and newborns.
Method
The authors searched literature about interventions with participatory women's groups in low- income and middle-income countries. Once the inclusion criteria was applied, seven were selected for review.
Results
Over 119, 428 births in Bangladesh, India, Malawi, and Nepal between 1999 and 2001 were included in the seven cluster, randomised controlled trials. Women's group facilitators, (local women who were not health workers), organised between nine and thirteen group meetings per month. They had previously received 7–11 days of basic training in maternal and newborn health and participatory facilitation techniques. Results were analysed in high and low coverage areas. High coverage areas had more than 30% of pregnant women participating in women's groups and low coverage areas less than 30%. It is estimated that the intervention could prevent the deaths of almost 60,000 mothers and over 400,000 newborns every year if the effect was the same as in the high-coverage trials.
Discussion
Women's groups which practised participatory learning and action led to substantial reductions in neonatal and maternal mortalities in rural, low-resource settings. For women's groups, the authors hypothesised that reduced maternal mortality might occur due to reduced infection through improved uptake of antenatal care and hygiene during delivery. Small changes in the rapidity of response and care-seeking also made a big difference for survival rates.
Study Limitations:
Only seven trials were included
It's unclear which aspect of the intervention was responsible for the reduction in mortality
We were unable to measure the impact of the teaching on individual participants
Cost-effectiveness not fully determined
Conclusion
With the participation of at least a third of pregnant women and population coverage of 450–750 per group, the authors concluded that women's groups practising participatory learning and action are a cost-effective strategy to improve maternal and neonatal survival rates in low-resource areas. Implementing women's groups in rural areas therefore has the potential to save many lives.
Mother's groups, combined with participatory learning, can be a helpful intervention in low resource settings, that can lower both maternal and newborn mortality rates.
Full Research Paper Title:
Women's groups practising participatory learning and action to improve maternal and newborn health in low-resource settings: A systematic review and meta-analysis
Read the full research paper in the Lancet here.
With thanks to Content Volunteer Rachel Howard for summarising this article.