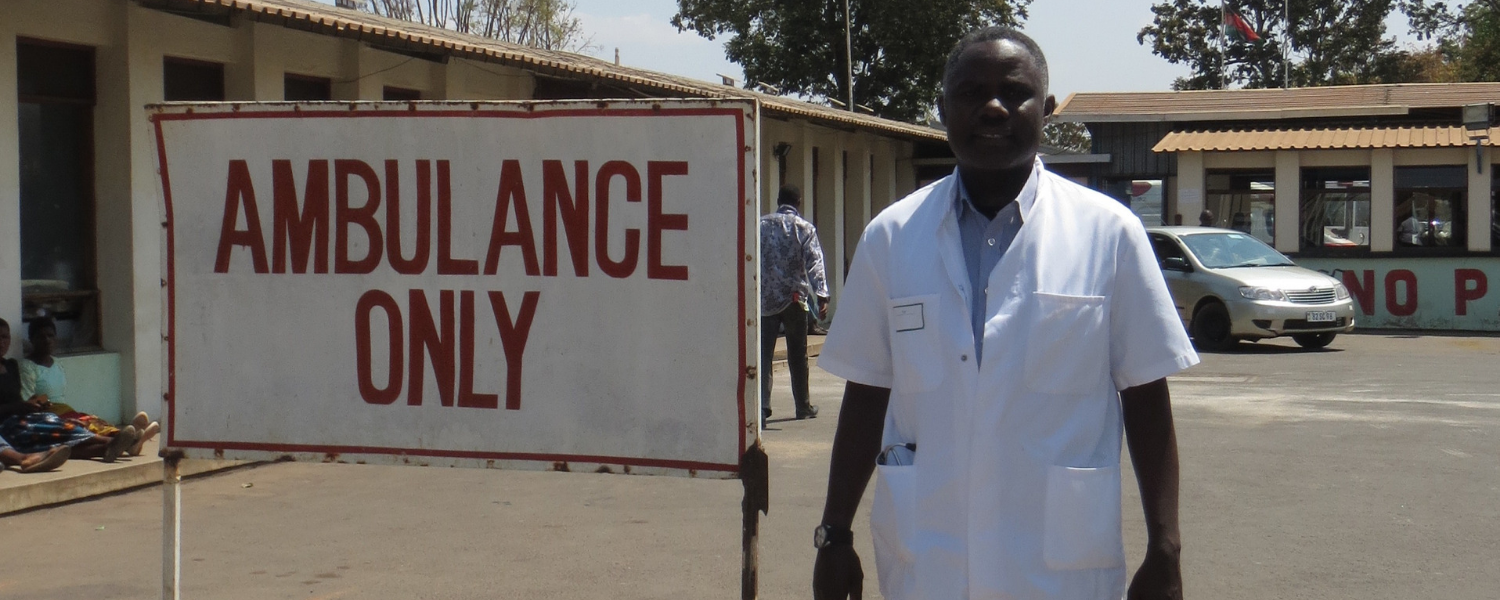 Dr Stanley Daudi first came to Ammalife's attention in 2014. After working as a clinical officer in Malawi for over 15 years, he had become one of the most experienced and respected anaesthetists at the Queen Elizabeth Hospital in Blantyre. A grateful patient, impressed by his skill and dedication, offered to sponsor Stanley through medical school. He soon won a place to study in Dar Es Salaam, the capital city of neighbouring country Tanzania. Stanley's dedication to his work and studies shone through; alongside his studies he even taught himself Swahili so that he could better understand his patients and maximise his learning.
Unfortunately, Stanley had to confront great adversity on his journey to become a doctor. Sadly, his benefactor died just as Stanley commenced his third year of study and despite his excellent academic results and the efforts of his tutors, he found himself faced with the prospect of expulsion for unpaid fees. As a Malawian citizen, Stanley was forbidden from working as a clinical offer whilst he studied in Tanzania. He sold all his worldly possessions, including his own home, and was surviving on the generosity of his fellow students when he was introduced to Ammalife. Due to the support of Ammalife's generous donors, we were able to raise £13,445 towards Stanley's medical school fees and expenses. Stanley graduated from Medical School in 2016 and began working as a doctor in Blantyre, Malawi, where he was able to pass on his new-found knowledge and skills, much to the benefit of his patients and his colleagues.
You can read more about Stanley's story here.
Above and Below: Ammalife Change Maker Stanley Daudi at work at the hospital in Malawi.